Versión en Español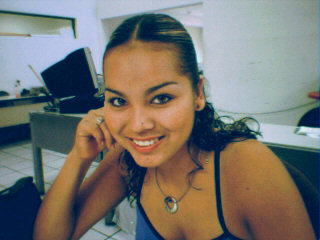 Photo: 90
Date: 11 / April / 2006
View Count: 802 veces

:: Post a comment ::
Name: Julio
Country: Nevada
E-mail: Villajulio13@gmail.com
Comment:
Mija Estas Linda me gust aria abkarte
Name: uriel
Country: México
E-mail:
Comment:
Ke preciosa
Name: LUIS OSVALDO
Country: México
E-mail: lrodriguezg1@outlook.com
Comment:
ESTAS MUY LINDA, TE DEJO MI CORREO
Name: Daniel F. Burgos Cruz
Country: mexico
E-mail: florencioburgos@gmail.com
Comment:
Verdaderamente hermosas felicidades.

Name: Robert
Country: Usa
E-mail: Coachedwards41@yahoo.com
Comment:
Would love to get to know you, so beautiful!!
:: Show more ::


informes@BellezaCulichi.com
Culiacan, Sinaloa, Mexico.

This website uses cookies. By continuing to browse this website you are agreeing to our use of cookies. Find out more by reading our privacy policy.