Versión en Español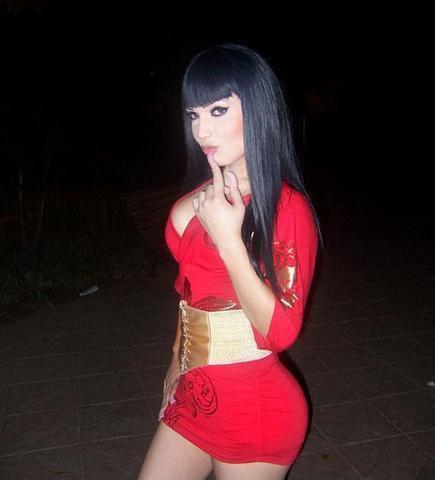 Photo: 5742
Date: 17 / January / 2011
View Count: 11,622 veces

:: Post a comment ::
Name: Ralph Chavez
Country: USA
E-mail: ralph_chavez54@hotmail.com
Comment:
Que preciosa te miras. Cuervo perfecto
Name: Luis césar González Ávila
Country: Acapulco México
E-mail: luiscesar1116@gmail.com
Comment:
no lo dudo Sinaloa tiene mujeres bellas yo estuve en Mazatlán Sinaloa hace tiempo y son un encanto la verdad y muy gentiles
Name: luis
Country: oaxaca
E-mail:
Comment:
Que ojos tan hermoso y la sonrisa no se que le sigue de bella pero eso es usted, ojala pudiera ser su amigo un saludos mi correo luis.marquezl@serpaprosa.com.mx
Name: Jose aguilar
Country: Mexico
E-mail: Arproco.58@gmail.com
Comment:
Muy hermosa..
Name: Robert
Country: Usa
E-mail: Coachedwards41@yahoo.com
Comment:
Would love to get to know you, so beautiful!!
:: Show more ::


informes@BellezaCulichi.com
Culiacan, Sinaloa, Mexico.

This website uses cookies. By continuing to browse this website you are agreeing to our use of cookies. Find out more by reading our privacy policy.