Versión en Español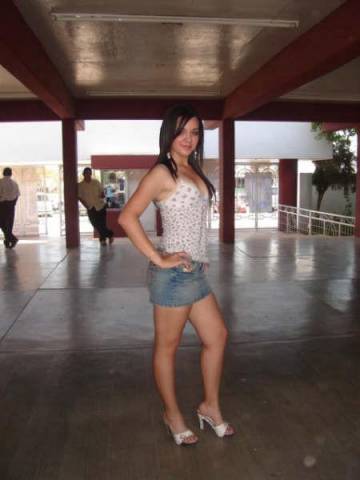 Photo: 410
Date: 19 / July / 2006
View Count: 98,302 veces

:: Post a comment ::
Name: Bryan Alarcon
Country: USA
E-mail: bryan_alarcon@hotmail.com
Comment:
I would like to get to know you if it is ok with you
Name: margarito
Country: mexico DF
E-mail: maguito@circus.es
Comment:
eres muy hermosa chiquita muchas felecidades eres muy bonita
Name: Eduardo Rangel
Country: México
E-mail: eduardorangelp@yahoo.com.mx
Comment:
Rosybell. Eres la Modelo-Edecan más hermosa de entre todas las que se miran, en este espacio... Si yo tuviera la necesidad de contratarte para apoyar la imagen de mi empresa, no dudaría en contratarte a ti... A tus pies... Ed Rangel
Name: GABY
Country:
E-mail: gggranados2011@hotmail.com
Comment:
saludines!! besos
Name: H. Baa
Country: USA
E-mail: yajary21@yahoo.com
Comment:
Bonitos fotos doncella...
:: Show more ::


informes@BellezaCulichi.com
Culiacan, Sinaloa, Mexico.

This website uses cookies. By continuing to browse this website you are agreeing to our use of cookies. Find out more by reading our privacy policy.