Versión en Español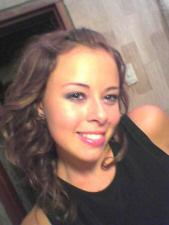 Photo: 400
Date: 15 / July / 2006
View Count: 798 veces

:: Post a comment ::
Name: JOSH
Country: mexico
E-mail:
Comment:
linda
Name: Cesar
Country: Estados Unidos Mexicano
E-mail:
Comment:
Un Morenita de Sinaloa Muy Bella




Name: CARLOS
Country: México
E-mail:
Comment:
Por que estas enojada mi Reina ?
Name: geronimo de la cruz
Country: mexico
E-mail: geronimodelacruz21@gmail.com
Comment:
que sea yo un pobretón no quiere decir que no me guste lo bonito cuando mire tu foto sentí que mi corazon retoso. simplemente eres una chulada de mujer, te amo. saluditos
Name: Bryan Alarcon
Country: USA
E-mail: bryan_alarcon@hotmail.com
Comment:
I would like to get to know you if it is ok with you
:: Show more ::


informes@BellezaCulichi.com
Culiacan, Sinaloa, Mexico.

This website uses cookies. By continuing to browse this website you are agreeing to our use of cookies. Find out more by reading our privacy policy.